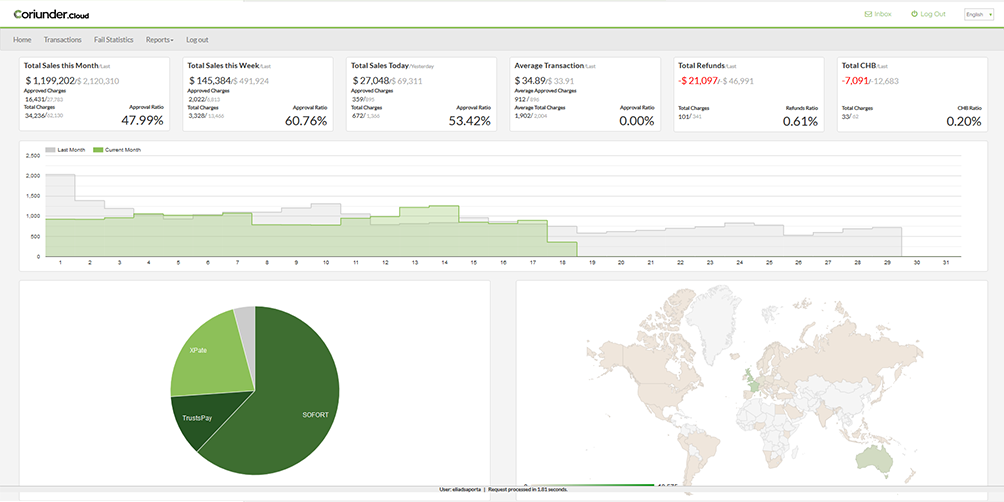 Transaction report
Running a successful business is all about keeping track of all the activities going on. The top management can't keep every employee, actions, and events in check. They can't be present at all places to ensure whether or not the correct operations are carried out.
There is a solution to this problem. The top management, such as the Admin, can have access to exclusive reports that contain all the necessary data in a summarized form. This way, the Admin can conduct supervision without looking at each working area separately.
The Admin can then read the data and analyze the performance of its business. He can right away tell if employees are working their best or not,how many new clients are buying the goods or services, and much more.
All this from a glance at a report.
There are specialized reports that focus solely on the day-to-day transactions that are being carried out. These reports are called transaction reports—more detail on them below.
Transaction reports
As described earlier, they contain all the vital information regarding the transactions that are carried out in the business.
Transactions and payments can come from merchants, customers, creditors, debtors, etc.
Through transaction reports, you can get an insight into your business.
The Gateway platform provides you with powerful tools and reports that let you understand your performance.
You are provided with all the crucial information that helps decide your future decisions.

The transaction report will provide you as Admin, the most detailed reports about your daily activities. You also have the option to create custom reports tailored according to your needs. You can create your report based on the criteria that you wish to analyze.
This report will provide teammates in a company, high-level information regarding merchants, banks, company employees, and more. These are the main criteria's your reports can include: Merchant Name, Total Processing, Total Refunds, Total Chargebacks, Employees performance, Approval rates and, much more.
Additionally, your Payment Processing reports that include Approved Transactions, charge attempts, refund, and CHB transactions will give you all the information you need regarding all the payment methods that you processed over the gateway.
They will also provide you with information regarding the payment methods your customer and merchants used.
All in all, you will have the power to track and analyze every action.
Analyze Conversion Rates
Conversion rates change by the second.
Sometimes they are high, and sometimes they are low.
It's important to always keep track of the conversion rates and make sure they're on the high side.
Always know where you stand in terms of your processing and transactions.
You can find out which currencies, payment methods, regions, and more have low payment conversion rates and take actions to improve it.
All of this data is provided to you in a well-managed, easy to read and summarized form, so you can get useful insights from analysis and make the best decision to improve your entire performance as a business.
Advanced Transaction Search
Your reports are filled with every type of information for your convenience.
You have the power to sort and view only relevant data according to your needs. You can filter your reports by Payment Method, Bank, Month, Week, Industry, and more to find out precisely the information that you are searching for.
This helps in finding the exact information you are looking for. The interface is simple and user friendly. You can easily navigate around it and find your way.
Transaction report is crucial for Payment Services Providers to understand the bigger picture in terms of your processing data.
Use this feature wisely and improve your statistics.