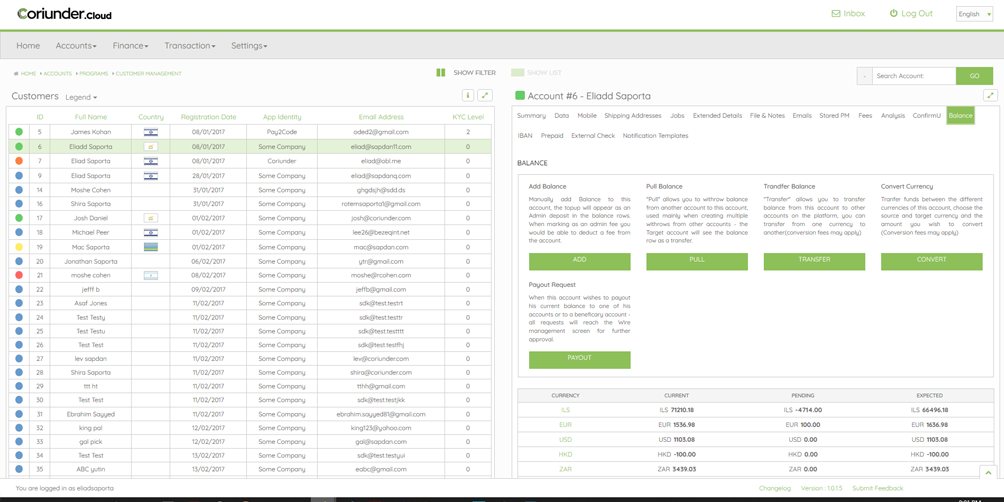 Customer Management
Customer Onboarding
Initially, customers have no experience with your business, store, or brand. Gradually the customer experiences your brand, gets to know the know how's of your business model, or even becomes familiar with your online store.
This whole process that a customer goes through Is called customer onboarding.
It Is necessary to provide the customer with an enjoyable shopping experience so that they may become loyal customers.
Use the tools that you can find in your Gateway System to enable your customers as many features and functions as possible.
Customer Management
Customer management is defined as the managing of the relationship between an organization and its customers.
Excellent customer relationship translates to customer loyalty and as a result, increased profit for the company. Customer management gives you the tools to manage complete information of your customers from customer onboarding, password management, friends, shipping addresses, customer positions, and much more.
With this information, you can analyze data and gain insights about the percentage of satisfied customers (by using the system) and percentage about at-risk customers.
Identifying at-risk customers helps the business to take the necessary steps to retain those customers.
Finally, you can reduce churn, manage retention, and Increase adoption through customer management.
You can connect your apps/interfaces to your customer management application program interface (API) to take advantage of these features.
Application Identity
Application Identity refers to the account the Is used to access or run an application.
It Is used to differentiate the users accessing an application from one another. The Identity can be of a person using the app, a user that began the server, or even a service.
Mainly It Is used for differentiating customers. Customers are grouped by Application identities, which means each group of customers has their own unique Identity.
To configure your application, follow some simple steps once configuring the App Identity.
After successfully configuring your application, you are ready to start onboarding customers to your app. This feature Is most handy when managing multiple apps. Through unique Identities, you can quickly sort the customers.
KYC Documents
KYC stands for Know, Your Customer, also referred to as Know Your Client. Through KYC, a business Identifies the Information regarding Its client.
The client can be either company or a single individual.

KYC collection also helps prevent money laundering in organizations. It is usually compulsory to complete the process of preparing KYC documents, and it varies from PSP to PSP (payment service provider).
Different PSPs require different types of documents for verification of the authenticity of the clients or buyers. Consistent and organized KYC documents are always a good start. After reviewing the KYC documents, the PSPs may or may not require further documents. As admin, you can mark those KYC as Approved / Rejected and to monitor the client's status.
During the KYC process, the PSPs verify the following things:
Terms & Conditions
Business Licenses
Business Plan
Company Documents
KYC collection is needed in order to finalize the customer account approval process and provide the customer with broad permissions.
Customers are a crucial part of you business, make sure that the user experience is the best you can provide.
Reach out today for mor information.